POCKET GENERATOR 5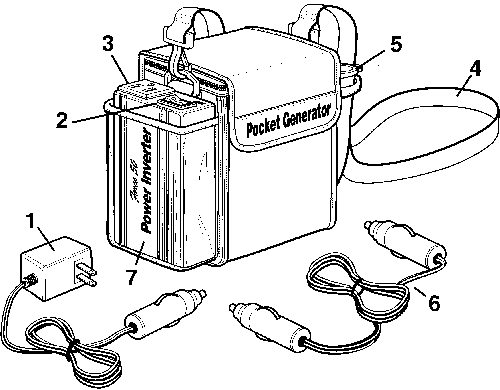 The POCKET GENERATOR 5 is a 5 Amp-Hr gel cell reduced lead-acid battery and 50 Watt inverter with a soft cordura case and carrying strap. It will provide power for laptop computer, printers, cellular phones or just about anything that will plug into a cigarette lighter or AC wall outlet.
Unlike a ni-cad battery that has memory, you donít need to completely discharge the battery before recharging it. The POCKET GENERATOR 5 can be recharged when it is partially or completely discharged. This gives you the benefit of always being able to recharge your battery any time you wish. Therefore, the battery can always be "topped off" and ready for action or emergencies.
In addition to the supplied wall charger, the POCKET GENERATOR 5 also has a cigarette lighter adapter for charging via the automobile. In this procedure the car regulator determines when the battery is at the proper voltage and ceases the charging cycle.
Price: $59.95 + $10.50 S&H