the SG-239 Smartuner™ antenna coupler
Cat. # 54-22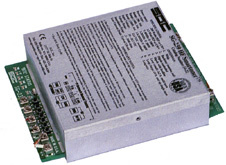 The SG-239 ushers in a renaissance of HF communications, as it will work with any transceiver to provide long distance communications across borders and continents. By using the SG-239 antenna coupler, anyone can achieve great results with a longwire antenna or a coaxial fed multi resonant antenna at the window of a condo in a big city or the small roof of a house. The possibilities are unlimited!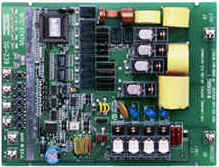 The new SG-239 fits the coupler requirement of the many low cost HF transceivers on the market, including among others, Scout, Yaesu FT-817, Kenwood TS-50, Icom IC-706, and the K2 kit. Of course, the SG-239 is ideal with the legendary SG-2020 transmitter.
Performance features of the SG-239 are far ahead of its low price tag. The unit will work with silent receiver tuning or within the range of 1.5 to 200 watts with a high power transceiver. It has 170 memory bins, with fast, accurate tuning via independent sensors, including VSWR, phase, magnitude, low impedance, and forward sensing. Other couplers only sense the VSWR for a proper match – the SG-239 does it all and does it fast. And, if you recall the tuning setting from memory, tuning is even faster.
The SG-239 utilizes the respected technology of the very popular SGC Smartuners. This new low cost and high performance product will offer radio amateurs an opportunity to achieve increased levels of operation with any HF equipment.
SG-239 Specifications
HF Frequency Range:
1.8-30 MHz
Power Input Range:
1.5-200 watts (PEP)
Or CW duty cycle 40%
Number of channels:
unlimited
Revolving memory bins:
165 TX; 5 RX
Input Impedance Range:
.2-5000 ohms
VSWR:
(Typical) Typically less than 2:1
DC Input Requirement:
+13.8 VDC (nominal)
DC Operating Range:
+10 to 18.5 VDC
Input Current:
Average: 230 milliamps
Random set time:
Typical: less than 2 seconds
Recurrent set time:
Typical: less than 10 milliseconds
Antenna Length:
Minimum length of 9 ft. - 7 to 30 MHz @ 100W
Minimum length of 40 ft. - 3 to 30 MHz @ 200W
Minimum length of 100 ft. - 1.8-30 MHz @ 100W
Installation:
Any position
Operating Temperature:
-35° to +70°C
Size:
7.5"L x 6"W x 1.85"H (19cm x 15cm x 4.5cm)
Weight:
2 pounds
Case Construction:
Iridited aluminum case
Control Cable (not supplied):

Standard coaxial and 2 wires for DC plus 2 wires of a optional SmartLock gauge 14-18

Antenna types:
1. Whip
2. Backstay (marine, sail)
3. Dipole centerfed
4. Dipole with feedline
5. Loop (small) 2x2 multi turn
6. Loop (large) 10 ft. and up single turn
7. Longwire
8. Ladder feed

Specifications subject to change without notice.
SG-239 Smartuner™
vs.
the competition
Major attributes of the SG-239 not found in comparative couplers under $250
SG-239 Smartuner
The Competition
170 memory bins
No memory bins
High RF voltage capability up to 5000 volts, high voltage relays and capacitors
500 Volts
Six sensors:
Phase, Reactance, Forward Power, Reflected Power, High or Low Impedance, Frequency
Only VSWR
BITE* - Four LED Indicators
*Built In Test Equipment
None
Silent tuning with seven external pushbuttons and memory save
None
Impedance range: .2 to 5000 ohms
6 to 800 ohms
ONLY $244.95 at
THE HAM CONTACT
(WE guarantee TO HAVE THE BEST PRICE)